HAMMER ANNOUNCES THE FORMATION OF EXCLUSIVE FILM DISTRIBUTION
Corporate News 21.10.08
Hammer has announced the formation of a new sales and distribution company called Exclusive Film Distribution, playing homage to the original Exclusive Films which operated from the 1930s through 1960s...

UNOFFICIALHAMMERFILMS LAUNCHES NEW EXCLUSIVE SITE
Site News 21.10.08
A new specialist website devoted to Hammer's sister company Exclusive Films is launched on the web from the editor of unofficialhammerfilms.com...
KINSEY'S NEW BOOK HAMMER FILMS A LIFE IN PICTURES ANNOUNCED
Book News 20.10.08
Hot on the heels of two successful Hammer books, Wayne Kinsey (editor of The House That Hammer Built) has confirmed that a third book will be released by Tomahawk before Christmas.

HAMMER RELEASE THE WAKE WOOD ADVANCE KEY ART
Production News 22.09.08
Hammer promotional artworks have proven highly collectable over the years, with the marketing of a Hammer film regarded by many as key to the company's success. Hammer have today revealed the advance key art for new film The Wake Wood...
PRESS RELEASE: HAMMER IN PRODUCTION WITH NEW FILM - THE WAKE WOOD
Production News 22.09.08
Read the official press release announcing the commencement of shooting on The Wake Wood..
HAMMER ANNOUNCES NEW FILM - THE WAKE WOOD
Production News 22.09.08
After some months of speculation, Hammer confirms production is underway on their first horror film since To the Devil A Daughter in 1976. The Wake Wood is a supernatural thriller, being shot in rural Ireland...
DON FEARNEY'S LEGEND OF HAMMER VAMPIRES DOCUMENTARY ON DVD
DVD News 22.09.08
Don Fearney's documentary investigation of Hammer's Vampire films has now been made available on dvd...
HAMMER'S LESBIAN VAMPIRES TO R2 DVD
DVD News 21.09.08
Optimum are releasing the first two parts of the "Carmilla Trilogy" to dvd this month. The Vampire Lovers and Lust for a Vampire are being packaged together for the first time.
HAMMER COURSE REACHES FINALE
News 26.06.08
The Hammer Horror course being run at Queen's University Belfast came to a close last weekend with an evening of Hammer thrills and chills at a private cinema...

ICONS OF HORROR DVD CONFIRMED
DVD News 25.06.08
We can now confirm the next Hammer dvd from Sony Pictures in the US, and details of how to vote for the cover artwork...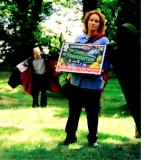 STAMP OF APPROVAL
Merchandise News 24.06.08
The Royal Mail issues a series of commemorative stamps featuring classic Hammer Film poster artwork...

PINBALL WIZARD
Merchandise News 25.06.08
Several new lines of licensed merchandise have been announced by Coolabi, including a range of arcade gaming machines, and the 2009 calendar....

BEYOND THE RAVE FINISHES

Production News 24.06.08
The first production from the newly active Hammer, Beyond the Rave, has now finished its episodic release on myspace...
MORE COLUMBIA TITLES ON DVD THIS YEAR?
DVD News 20.06.08
Sony's plans for more Hammer dvds this October are revealed...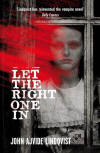 NEW HAMMER PROJECT REVEALED
Production News 20.06.08
Hammer acquires remake rights to Sweedish vampire tale....
SIMON OAKES TALKS HAMMER

News 20.06.08
Hammer's Managing Director, Simon Oakes, is giving a talk next week at the Lunch Club in London about Hammer and its plans for the future...

THE MAN WHO COULD CHEAT DEATH MAKES DVD
DEBUT
DVD News 20.06.08
Released on dvd for the first time anywhere next month is The Man Who Could Cheat Death....
COLUMBIA TITLES TO REGION 1 DVD

DVD News 20.06.08
The first in a new series of Hammer releases from the Columbia vaults hits the shelves this month, including several worldwide debuts....
CULT CLASSICS CELEBRATED ON NEW ROYAL MAIL STAMPS
Press Release 09.06.08
The Royal Mail issues a series of commemorative stamps featuring classic Hammer Film poster artwork...
JOHN FORBES-ROBERTSON DIES
Obituary 14.05.08
Actor John Forbes-Robertson died today aged 80...
BEYOND THE RAVE RELEASED - first review

Production News 17.04.08
We give our first impressions on the first Hammer production for 25 years, Beyond the Rave..
CAPTAIN KRONOS REUNION EVENT

Event News 11.01.08
The team behind the classic 1970s Hammer Film, Captain Kronos Vampire Hunter are to be reunited at a special one day event in London on 29 March 2008...
-read more-
NEW HAMMER FILMS REVEALLED

11.01.08
Simon Oakes has revealed details of Hammer's return to the cinema and television later this year...
-read more-
ROYAL MAIL TO ISSUE HAMMER STAMPS
Merchandise News 07.01.08
The Royal Mail has revealed plans for a set of Hammer stamps...
-read more-
SONG OF FREEDOM - MAKES UK DVD DEBUT

DVD News 06.01.08
The early Hammer film from 1935, starring Paul Robeson, is released in the UK on dvd for the first time this month by Network dvd...
-read more-

VAMPIRE TERRORTORY - NEW INTERACTIVE HAMMER DVD GAME

Merchandise News 06.01.08
A new interactive dvd game introduced by Ingrid Pitt, from Britannia Games, the makers of last year's Forbidden Terrortory has been released...
-read more-
BEYOND THE RAVE - EXCLUSIVE IMAGES
Production News 06.01.08
We have been sent the first official press release concerning the new Hammer Horror film, Beyond the Rave which reveals further details on cast and crew members alongside plot details.
-read more-