Editor of popular fanzine The House That Hammer Built and author of both Hammer Films The Bray Studios Years and Hammer Films The Elstree Years (from Reynolds and Hearn and Tomahawk respectively), Wayne Kinsey has confirmed that his third book on Hammer is to be released by publisher Tomahawk before Christmas.
Wayne has sent us through the provisional cover art which is reproduced below.
Hammer Films: A Life In Pictures is a visual treat for Hammer fans, featuring stills taken from the BFI's Hammer collection including many previously unseen images. Much of the material is sourced directly from negatives held at the BFI and expands on themes dealt with in an exhibition held earlier this year at BFI Southbank.
The book is being published as a strictly limited edition hardback book, of 240 pages. Provisional pricing for the book is £25 - £30.
For more information go to www.tomahawkpress.com
ISBN 978-0-9531926-9-4
240 pages, colour and B&W
265 x 190mm, hardback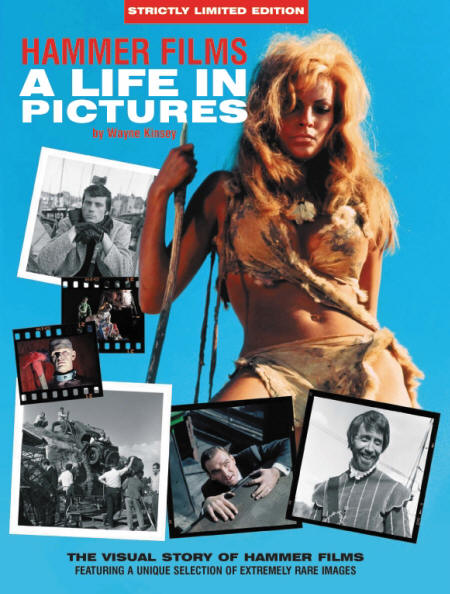 Provisional cover for Hammer Films: A Life in Pictures by Wayne Kinsey.
To be published by Tomahawk Press in December 2008.
.