BEYOND THE RAVE - PRESS RELEASE
Production News 25.09.07
We have been sent the first official press release concerning the new Hammer Horror film, Beyond the Rave which reveals further details on cast and crew members alongside plot details.

COUNT THE CASH - UK NATIONAL LOTTERY HAMMER HORROR SCRATCHCARD OUT NOW
Merchandise News 25.09.07
The latest and perhaps most unusual (and certainly unexpected) piece of Hammer Films merchandising hit UK retailers on 13th September, in the guise of a new scratchcard from the National Lottery...

THE HAMMER STORY - DELUXE EDITION CONFIRMED
Book News 25.09.07
The limited-edition, leather bound version of The Hammer Story has now been confirmed by publishers Titan Books, and is available for £75 from their website...

BEYOND THE RAVE - EXTRAS WANTED

Production News 10.09
.07

Extras are wanted for a rave scene this weekend, being shot as part of Beyond the Rave, the all-new Hammer Horror....
INGRID PITT CAST IN BEYOND THE RAVE


Production News 04.09

.07
Further casting information on Hammer's first new film in over 20 years were confirmed this weekend, with a pivotal role being played by former scream queen Ingrid Pitt...
NEW HAMMER HORROR STARTS SHOOTING NEXT MONTH!
Production News 27.08.07
Details of Hammer Films' first dramatic feature production in over twenty years have emerged this week, and we can reveal that filming is due to commence within the next few weeks....

HAMMER STORY - 2nd EDITION update

News 27.08
.07

We can now confirm details for the revised edition of The Hammer Story which is due out in October, including the limited numbered leather-bound deluxe edition.
RARE HAMMER OUTINGS ON BBC2
News 27.08.07
As part of the British Film Forever season on BBC2, several Hammer offerings are being screened this week...

HAMMER HORROR AND THE BRITISH FILM - COURSE IN BELFAST
News 20.08.07
Queen's University Belfast has announced a ten week course examining the history and impact of Hammer Horror as part of its Institue of Lifelong Learning programme for autumn/winter 2007. The course will include discussions and screenings of classic Hammer films. Early registration is highly recommended. For more details click here...
BRIDES OF DRACULA & EVIL OF FRANKENSTEIN TO UK DVD
DVD News 16.08.07


October will see the long-awaited arrival of Brides of Dracula and Evil of Frankenstein to a home-video format in the UK for the first time, as both make their UK debut on DVD. Read on for more details...

PETER GRAHAM SCOTT
Obituary 16.08.07
We're saddened to report the death of director Peter Graham Scott (Captain Clegg), on Sunday 5 August, at the age of 83...

HAMMER REPRODUCTION QUADS - NEW MERCHANDISE FOR 2007
Merchandise News 04.07.07
Announcing a brand new Hammer collectable for 2007 - reproduction Quad posters launching this summer...
BFI TRIBUTE TO FREDDIE FRANCIS
Event News 04.07.07
The BFI are holding a special one-off tribute to Freddie Francis, including a screening of Paranoaic.
BFI DRACULA RESTORATION GETS UK SCREENING
Event News 04.07.07
The BFI's new restoration of Hammer's 1958 classic Dracula finally makes its way to the UK for a screening in Cambridge...
FRENCH CINEMATHEQUE CELEBRATE TERENCE FISHER
Event News 04.07.07
The Cinematheque in Paris is holding a major retrospective of Terence Fisher's films during June and July. A rare opportunity to see many classic Hammer horrors on the big screen...
HAMMER STORY 2ND EDITION
Book News 04.07.07
Cover art and release date for the new version of Marcus Hearn and Alan Barnes authorised book on Hammer - "The Hammer Story"
COLUMBIA/DD DVD UPDATE
DVD News 04.07.07
The first of the Columbia/DD Hammer titles is rumoured for release in the autumn... and coming to R2 dvd is the British horror classic Night of the Demon
DRACULA AT CANNES - REPORT
News 20.05.07
The BFI's new restoration of Hammer's 1958 classic Dracula premiered at the Cannes Film Festival this week. We have an exclusive report of the event courtesy of one of our correspondents...
ELSTREE FILM FESTIVAL 2
Event News 20.05.07
The second Elstree Film Festival opens on 25 June with a special gala opening screening of On the Buses, including a double decker bus. 28 June sees a Hammer double bill of Scars of Dracula and Devil Rides Out. Special guests are expected at all events. For full details click here.
HAMMER AT BRAY 3 - UPDATE
Event News 20.05.07
Over 120 tickets have now been sold for the Hammer fan gathering of the year. To guarantee your place (no tickets are available on the day) for Hammer at Bray 3, on August 4th, please contact Don now. We've added a list of confirmed Hammer guests who will be in attendance. Over 25 Hammer alumni will be at the event, with a few surprises in store...
HAMMER FILM PRODUCTIONS SOLD - PRESS RELEASE
Corporate News 20.05.07
In perhaps the most important development of the last decade, Hammer has been sold to a new consortium of private investors, headed by billionaire John De Mol....
COLUMBIA HAMMER TITLES TO DVD AT LAST!!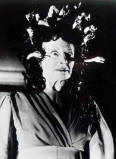 DVD News 28.04
.07

Information posted on Hammer's Official website today confirms the long-awaited dvd release of 13 of Hammer's most sought after films on dvd in an exclusive deal with DD Home Entertainment in the UK, most for the first time anywhere in the world....
WEEKEND WITH LULU - NOT LOST!

Merchandise News
11.02.07

Thought lost for many years, Hammer/Columbia comedy A Weekend With Lulu (1962) turns up in the US for all to see....
HAMMER AT MEMORABILIA

Event News
06.03.07

The official HammerShop will be at the Memorabilia collectables fair in Birmingham at the end of the month, making a big impression and laden with the latest Hammer goodies...
POKER CHIPS REVEALED
Merchandise News 11.02.07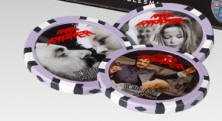 Bond International have revealed the designs for their forthcoming Hammer Horror poker chips, which will be made available from Collectables Mania. We have previews here...
TUDOR GATES
News 24.01.07
News has reached us via Dick Klemensen of Little Shoppe of Horrors that screenwriter Tudor Gates has died at the age of 76. Gates penned the popular "Carmilla Trilogy" of The Vampire Lovers, Lust For A Vampire and Twins of Evil in the 1970s for Hammer, and the unproduced fourth part Vampire Virgins. A full obituary will follow.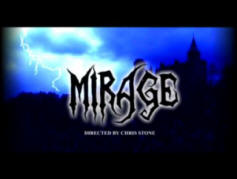 HAMMER SHORT COMES UP TRUMPS
Film News 24.01.07
English based producers Les Hemstock and Chris Jennings teamed up last year to make a music video for their track MIRAGE, inspired by the classic Hammer Dracula movies. The short directed by Chris Stone has won acclaim in the US....
SEA OF DUST
Film News 24.01.07
The latest news from the producers behind Ingrid Pitt's new film Sea of Dust, including details of a new Ingrid Pitt interview...
HAMMER COSTUMES
Mechandise News
17.01.07

After much anticipation Smiffys' Hammer costumes are finally here...
VAL GUEST MEMORIAL...

News
17.01.07

A special memorial service is planned for next month in honour of the late film director Val Guest...
THE BIG BROTHER CONNECTION...

News
11.01.07

This year's Celebrity Big Brother on Channel 4 in the UK has brought with it an unusual Hammer connection...
CHARLIE DRAKE
Obituary 11.01.07

Veteran comedian, and star of Hammer's 1960 film Sands of the Desert, Charlie Drake passed away just before Christmas 2006...